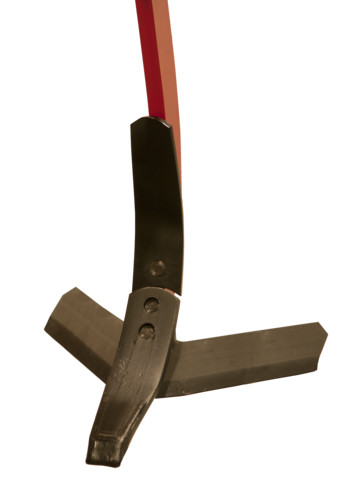 Chisel point shares and wing shares
Proven on all types of soil
The two-row SYNKROs are equipped as standard with split chisel point shares and wide wing shares.
With a tine spacing of 42 – 46 cm, all the soil is moved right through.
Slightly curved shins ensure intensive mixing. The outer tines are fitted with edging boards.
Optionally, PÖTTINGER offers double diamond points with wings in lieu of chisel points and shins.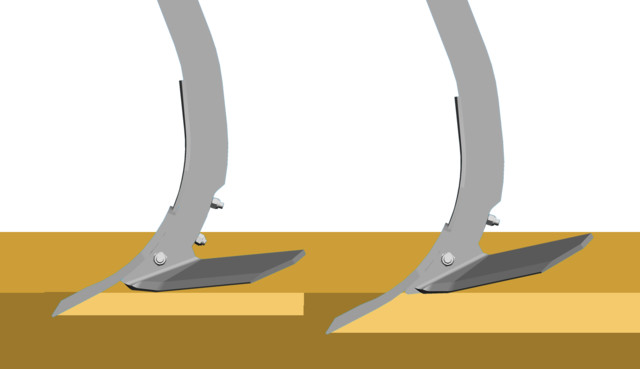 Two-positions
Two-position wing shares
For very shallow or deep cultivation, the cultivator points and wings ensure thorough mixing of the soil. Being able to adjust the height and angle of the wings ensures optimum penetration and excellent mixing performance.
Shallow point – wide and flat wings
Less aggressive penetration – smoother soil surface
Deep point – higher and steeper wings
More aggressive penetration, enters soil easier – better mixing effect
Perfect results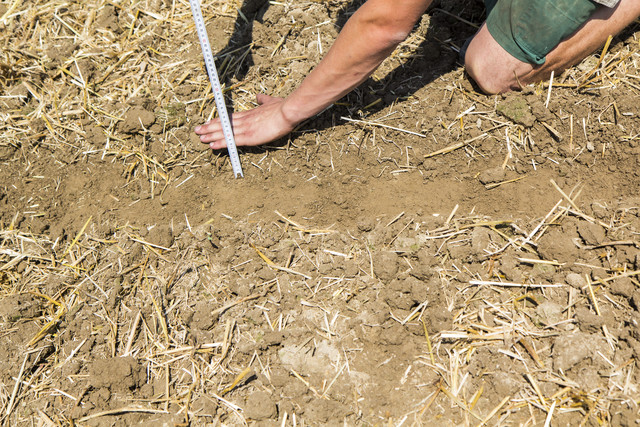 Perfect results
Because the wing shares overlap, the whole area of soil is cultivated thoroughly with both the deep and very shallow settings. Unique working results are achieved with the shallow setting thanks to the low penetration depth. Only PÖTTINGER stubble cultivators manage to produce such a perfectly level result.
Cultivate longer with DURASTAR points and wings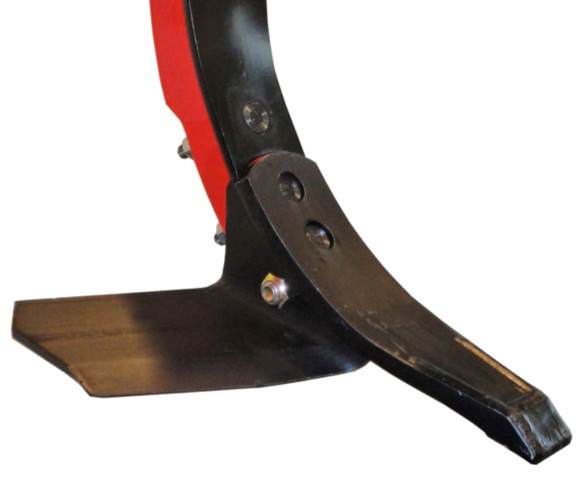 DURASTAR points
Double the durability compared to standard points.
High quality coating on the front side of the point.
High tungsten-carbide content for longer service life.
Resistant to wear even in stony conditions.
Special point shape with higher volume in the area subject to most wear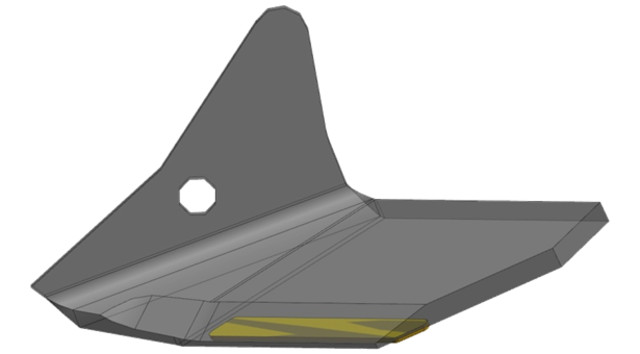 DURASTAR wing
Seriously tough.
Coated on the underside of the wing.
Double the durability compared to standard wing share.
Much higher wear resistance thanks to high quality steel that retains tine shape.
Coating even withstands stone impact.
Adjustable headstock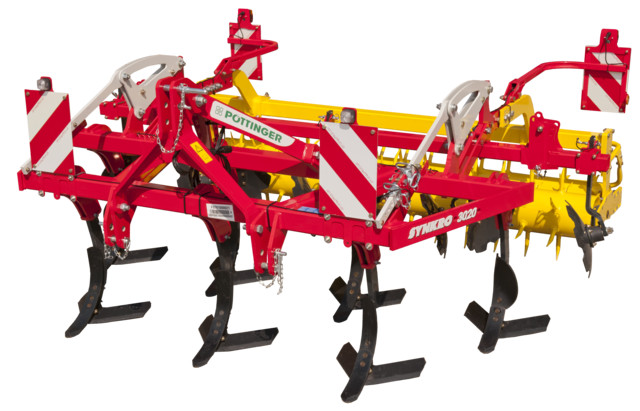 Adjustable headstock
The angle of the SYNKRO headstock is adjustable and this enables an ideal match to your tractor. This optimized hitching geometry improves ground clearance on headland turns and during transport.
Two lower linkage positions.
Four top link positions.
As a result, the cultivator can be adapted to all sizes of tractor.
Compact frame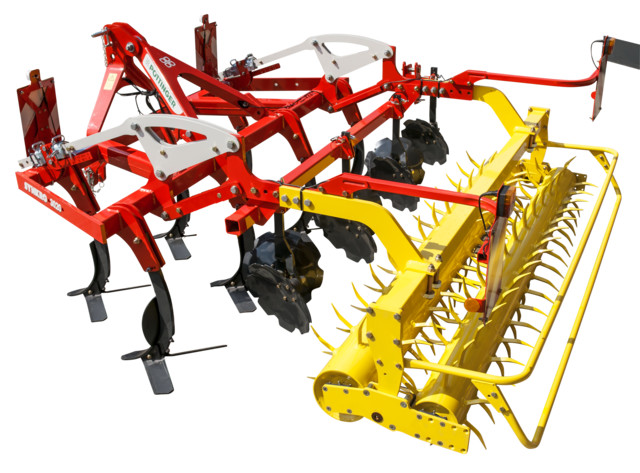 Compact frame
The compact frame is a trademark of the SYNKRO 1020 series. The first row of tines is very close to the tractor for a very favourable centre of gravity.
The 100 x 100 mm fine-grained steel frame box section provides the highest strength.

75 cm row spacing and 80 cm frame height guarantee maximum clearance.

The tapered frame design directs the tractor's pulling power from the lower linkages directly to the rear roller mountings.