Perfect ground tracking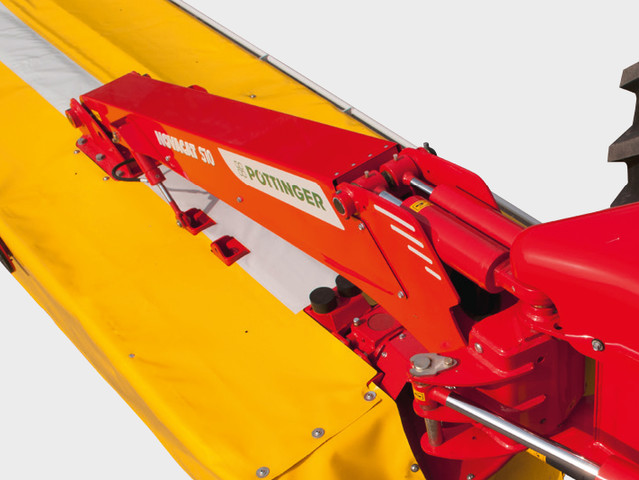 Centre pivot mounting
The centre pivot mounting on the cutter bars provides a travel of +/- 22.5° for perfect ground tracking. At the same time, infinitely adjustable hydraulic weight alleviation ensures optimum ground contact pressure across the entire mowing width. This "floating cut" guarantees excellent ground and crop protection.
Safe at work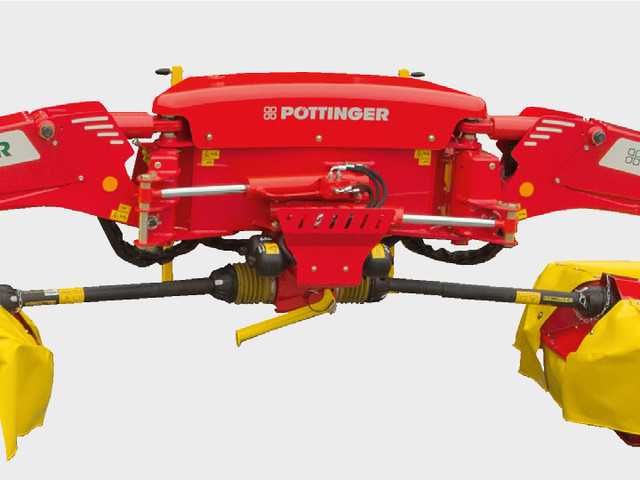 Anti-collision device
The hydraulic rear folding system includes a collision protection system.
50 cm ground clearance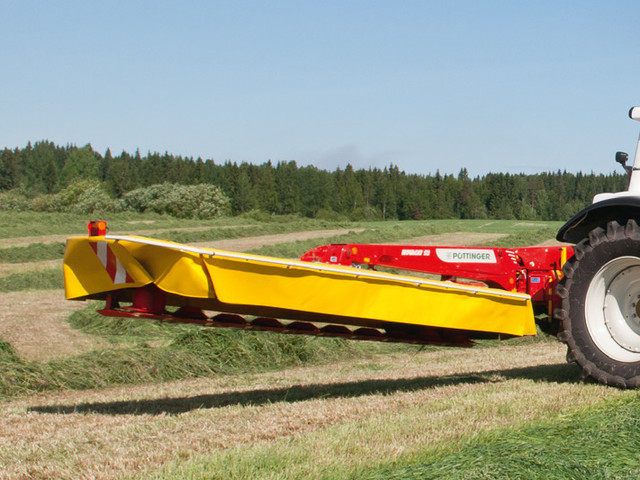 50 cm ground clearance
At the headland, ground clearance is 50 cm. During lifting, the cutter bar is secured using a stabilizer cylinder. This makes it easier to drive over swaths and provides stability during transport.
Compact during transport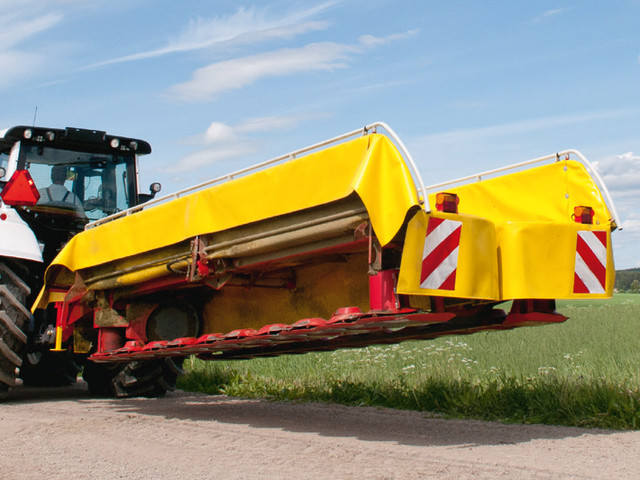 Compact during transport
For transport, the mower can be folded backwards. The front guards then automatically fold up hydraulically. This gives you a narrow transport width of only 2.20 m and a high ground clearance during transport. Lighting is standard equipment.
Simple operation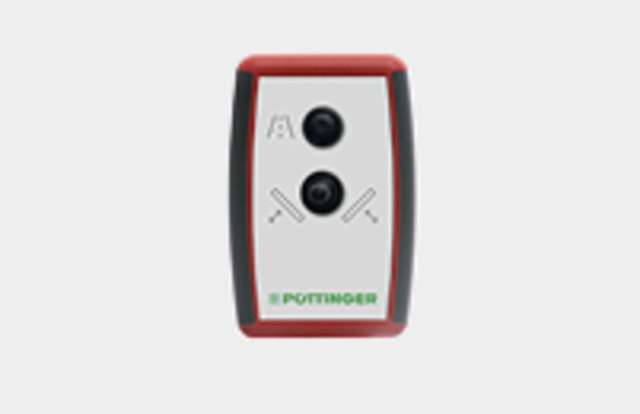 Straightforward operation
This system is conveniently operated using a double-acting remote valve. Individual unit lifting and the transport position are preselected using a rocker switch.
25% higher output 25% less diesel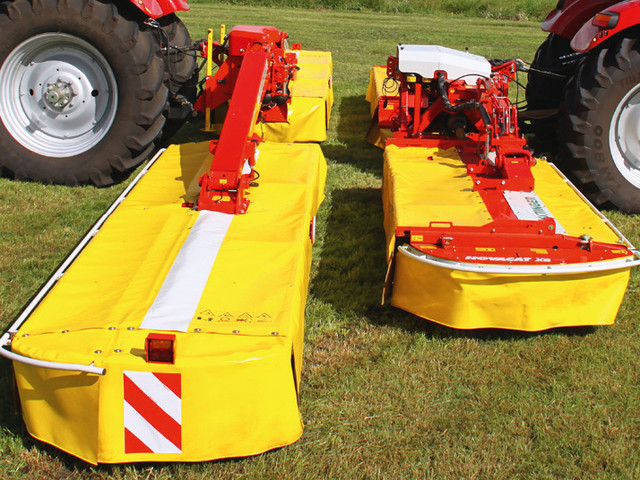 25% higher output 25% less diesel
Despite an impressive working width of 11.20 m, you can operate the NOVACAT S12 tractor mower combination with a 160 hp tractor. As a result you can achieve an output of up to 13 ha/h with a very low fuel consumption averaging just 2 l/ha. In the field, this means up to 25% more output with 25% lower diesel consumption and lower investment costs.