Raising the cross conveyor belts and narrowing the swath doors places three compact individual swaths.
Wide spread placement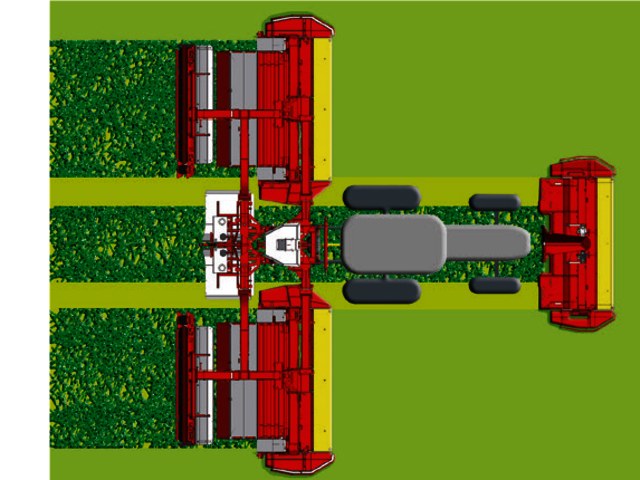 Wide spread placement
With the swath doors open, guide plates direct the flow of forage across the whole mowed width. The forage is deposited in a uniform and airy blanket.
Three swaths in one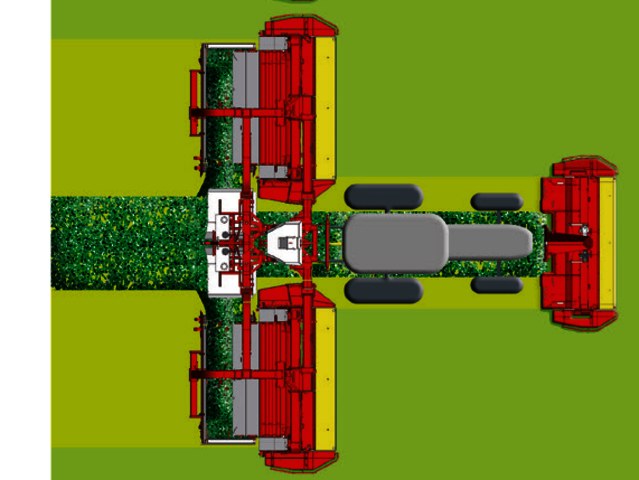 Three swaths in one
The conveyor belts place the three swaths into one large central swath.
Wide swath placement
Wide swath placement
Save costs with combined wide swath placement
With the conveyor belts lifted individually, up to 40% raking work can be saved with a large TOP rake.
Maximum flexibility with cross conveyor belts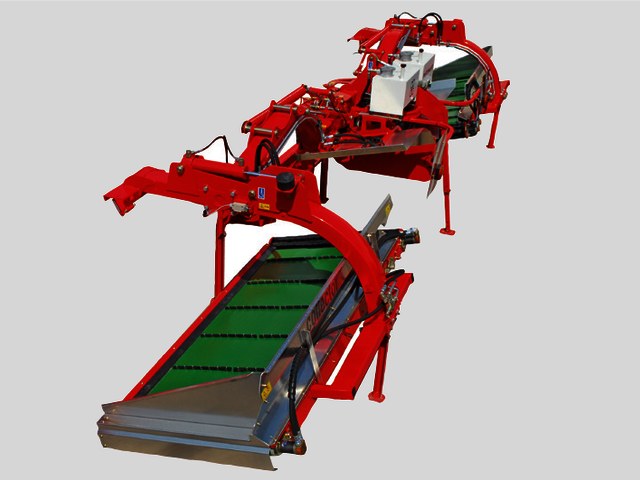 Swath merging conveyor belts
High output and maximum flexibility thanks to variable width forage placement are offered by the mower combinations NOVACAT X8 COLLECTOR with a fixed working width of 27.23′ / 8.30 m.
EXTRA DRY tine conditioner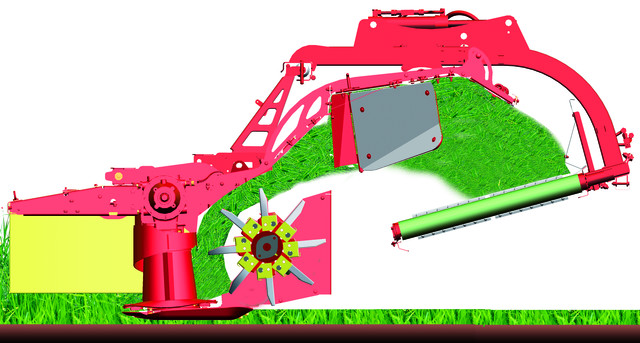 EXTRA DRY tine conditioner
The steel tines are arranged in a spiral configuration to deliver a constant flow of forage to the conveyor belts.
RCB roller conditioner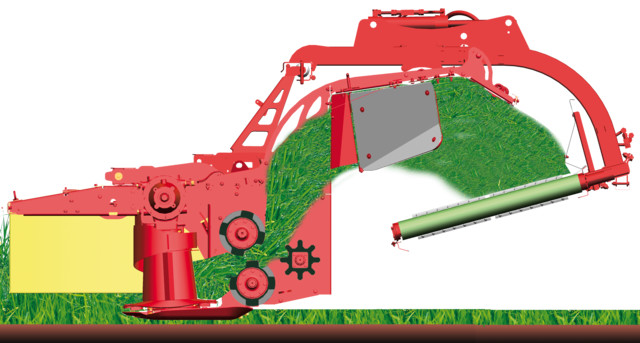 RCB roller conditioner
The profiled rollers condition the forage and the additional accelerator roller propels it reliably onto the cross conveyor belts.
NOVACAT X8
The conveyor belts are equipped with their own on-board hydraulics. The perfect combination for tractors with a hydraulic flow rate below 80 l and under 200 bar. Continuously-variable belt speed control and additional accelerator rollers are available as an option. It only takes a few minutes to remove the conveyor belts and park them on their own supports.