Effective weight alleviation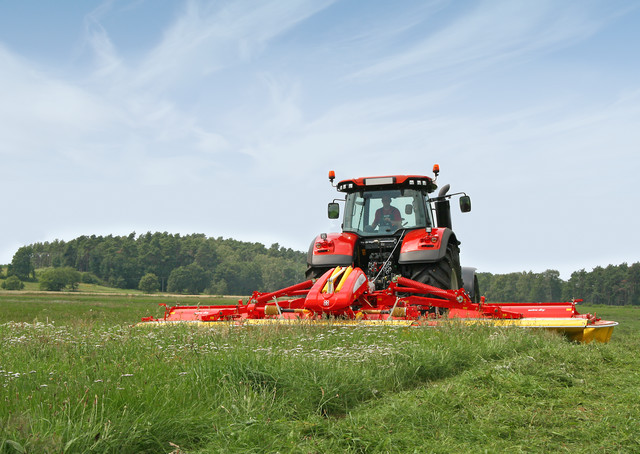 Effective weight alleviation
Two powerful springs on each mower unit guarantee a "floating cut" and ensure effective weight alleviation over the whole width of the cutter bar. The pressure the cutter bar exerts on the ground can be adjusted quickly without the need for tools.
Hydraulic ground pressure system
Optimised ground tracking to protect the sward is a quality standard at PÖTTINGER. The pressure exerted on the ground can be set quickly and easily at the control terminal with this optional hydraulic function. Standard on NOVACAT X8 COLLECTOR.
Hydraulic collision protection system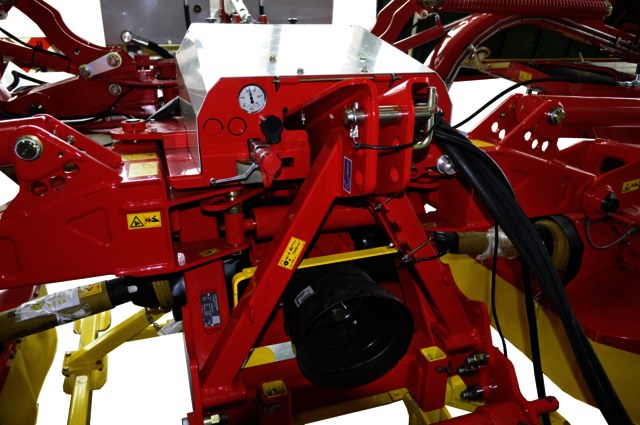 Hydraulic collision safety device
If the mower impacts an obstacle the mower unit can fold back and is brought back automatically into the working position.
Convenient headland turns
The lifting cylinders on all three mowers operate independently of the tractor linkage, which does not need to be actuated.
Compact during transport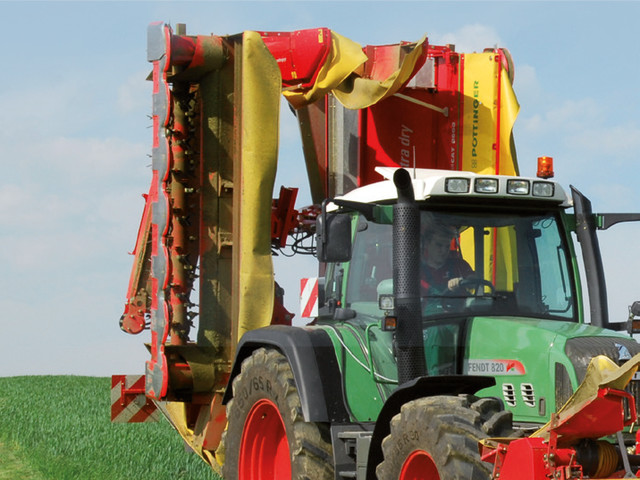 Compact during transport
The two side mowers are folded upwards for road transport and the front mower is raised. The transport width of three metres is not exceeded. Lighting is standard equipment. Hydraulic folding side guards are optional on the NOVACAT front mower and combination so you can get ready for transport without leaving the tractor cab. The mechanical transport interlock is operated hydraulically. No lanyard is required.
Space-saving parking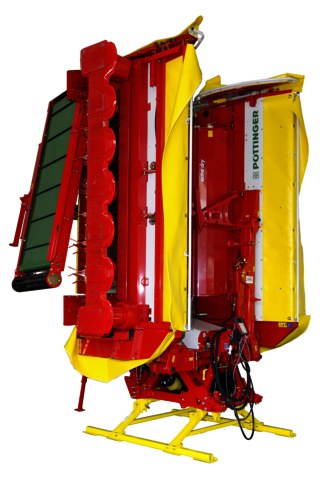 Space-saving parking
For especially compact storage, the mower can be parked on optional parking stands.